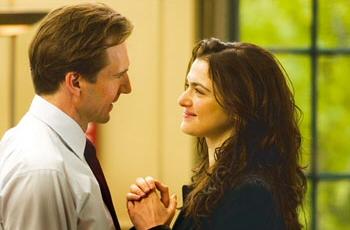 Saw this movie this weekend and thought it was very impressive. It's about a diplomat (Justin Quayle played by Ralph Fiennes), who, right before he leaves on a business trip to Africa meets Tessa, an activist and they start a romance that soon leads to a marriage, because Tessa wants to join Justin on his trip to Africa. The movie starts rather dramatically when Justin receives the news that Tessa might have been killed by local bandits. The first 45mins or so of the movie are all flashbacks and there are more of them in the rest of the movie. A plot then unwraps that her killing might have been more than just a coincidence. I wont go into that for the people that didnt see it yet.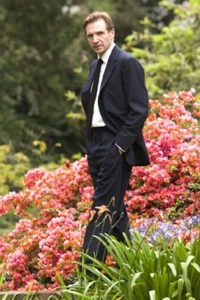 I have to mention one scene with flashbacks that stands out though, when Justin returns to the house where their romance began and he relives those moments. Very well acted and wonderfully directed / edited. That actually goes for the entire movie. Though if you're looking for something light and uplifting, this is not what you're looking for. Though if you want a deep movie with an excellent cast (Bill Nighy as Sir Bernard Pellegrin is great for example) and a great story that has romance, intrigue and what not, this is the one you need to see.
Constant Gardener at Rotten Tomatoes.