As the title suggest, a Benjamin Linus centric episode. And I thought one of the best of this season. I really liked how much the flash sideway story intertwined with the island timeline. It was so much better than say in the Sayid episode of last week.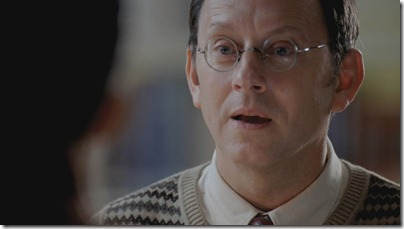 It was nice to see Alex in the flash sideways. They seem to have just a teacher – student relationship, although nothing is said about it, Linus seems to care very much for her. Ben is basically his manipulating self. Trying to get the principal's chair, but at the end he makes the right decision and helps his daughter instead of himself. It was interesting that his relationship with his father was very different. They did get off the island together in that timeline.
The scene where he was chased by Ilana in the woods and explained his anger towards Jacob was heartbreaking. Ben's intentions were good right along, but his 'the cause justifies all means' (ie. killing Locke) was not. He even gave preference to the Island over his own daughter and it totally broke him. The way he was standing at the beach said it all to be honest. Very well acted once again by Michael Emmerson by the way. Yet he did once again choose Team Jacob ! I don't think Man in Locke will like that.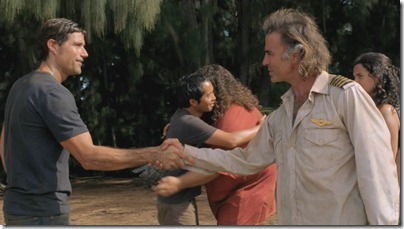 And when I thought that beach scene was the end, a sub emerges to the surface (although special effects are not Lost's strong suite, the periscope appeared to be a few meters from the beach). Charles Widmore has returned to the island ! There is a lot of speculation about what team he'll be on, but I am not sure he's on anyone's team. We'll just have to be patient and see what will happen.
Other stuff:
– We already knew Richard Alpert was immortal (sort of), but apparently the other people Jacob touched are as well. After the (extremely well done) scene with Jack, has his faith returned ? Or will he still be a bit depressed ?
– Lapidus had a few nice one liners again 'you make friends easily don't you ?' to Ben was nice (and not the first time he said that).
– Miles' talent was used again, that was nice to see him in action, instead of just waiting at the food court.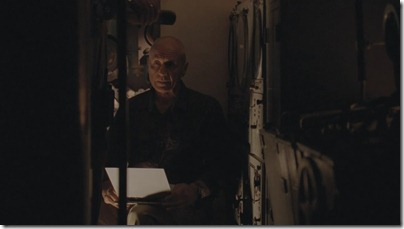 The Transmission: Podcast on Dr. Linus