A remarkable episode of House this week ! Like the Wilson episode, House isn't the main point of view, but we got a day in the life of Lisa Cuddy. It made for a nice change of pace. And it showed that there is still plenty that can be done with the series, once they divert from the regular formula.
Only thing that sort of spoiled it for me is Lucas, the doofus boyfriend. First of all I don't like the character at all, and second, I don't see why Cuddy would hook up with someone like that. And why would House join him on a stake-out ? But the episode was enjoyable anyway.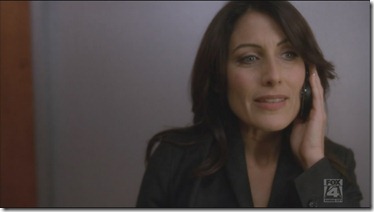 What it did show though, House's antics bring some humor and comedy to Cuddy's very busy day. He isn't just a nuisance, although she pretends he is, but I think she really likes the break from all the regular business stuff she has to do.
The last 2 minutes of the show were a bit over the top. Everything fell into place, nothing went wrong, all was well… If only real life was like that !
Links: